Webinar: Free Mining Workplace Disability Management Program Assessments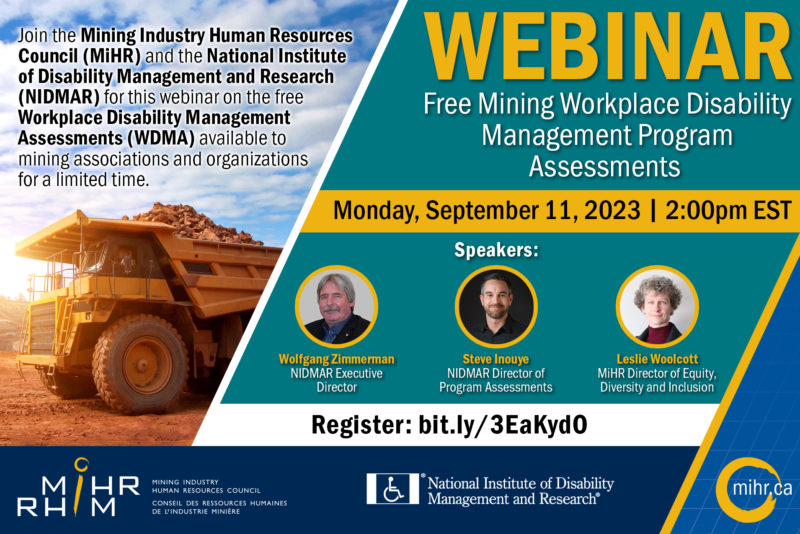 Join the Mining Industry Human Resources Council (MiHR) and the National Institute of Disability Management and Research (NIDMAR) on September 11, 2023 at 2:00pm EST for this webinar on the free Workplace Disability Management Assessments (WDMA) available to mining associations and organizations for a limited time.  
Assessing disability management programs is a pivotal first step in developing or improving current return to work initiatives, produce positive and measurable economic and social outcomes. It can play a valuable role in creating accessibility plans that are now required under many legislated accessibility requirements and in meeting workers compensation requirements.
Learn how you can retain current talent, attract new talent and foster a culture of inclusivity and respect within your workplaces by adopting leading edge disability management and accommodations practices. This helpful webinar comes at a time when the sector is realizing the benefits of valuing and integrating diverse perspectives and knowledge in the workplace.
Event Details