Overview
Thank you for your interest in MiHR's eLearning programs. Please review the information below and fill out the registration form to proceed with your training. You will receive an email confirmation with a link to begin your training within two business days.
Indigenous Awareness Training
Indigenous Awareness Training provides an introduction to Indigenous values, histories, peoples and experiences. Learners reflect on their understanding of Indigenous histories, peoples and the vital roles we may all play to advance reconciliation in Canada while enhancing awareness and ability to build respectful relationships with Indigenous peoples in communities as well as in the mining workplace and supply chain.
Modules 1-5: $40 per user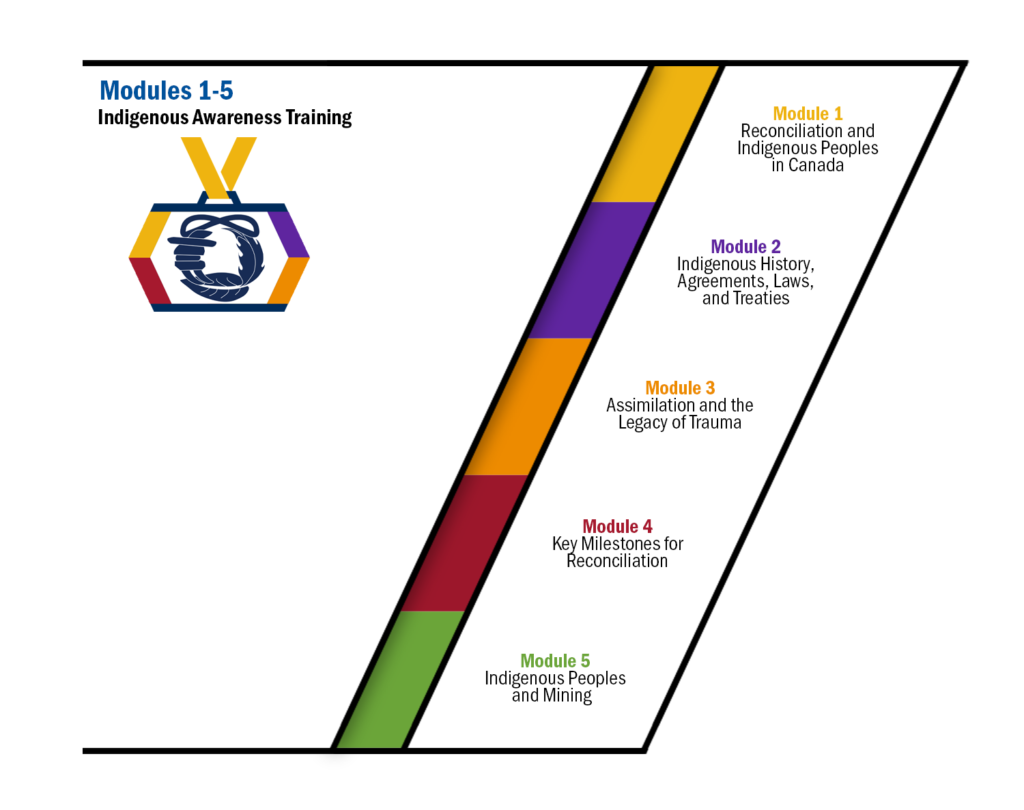 Gender Equity in Mining Works (GEM Works)
GEM Works is a 12-month, comprehensive program that builds networks of mining companies or sites who collaborate to remove unintentional barriers to gender inclusion. The program includes an eLearning suite consisting of four 30-minute modules that can be purchased separately from the 12-month cohort option as described in the following image:
Modules 1-4: $40 per user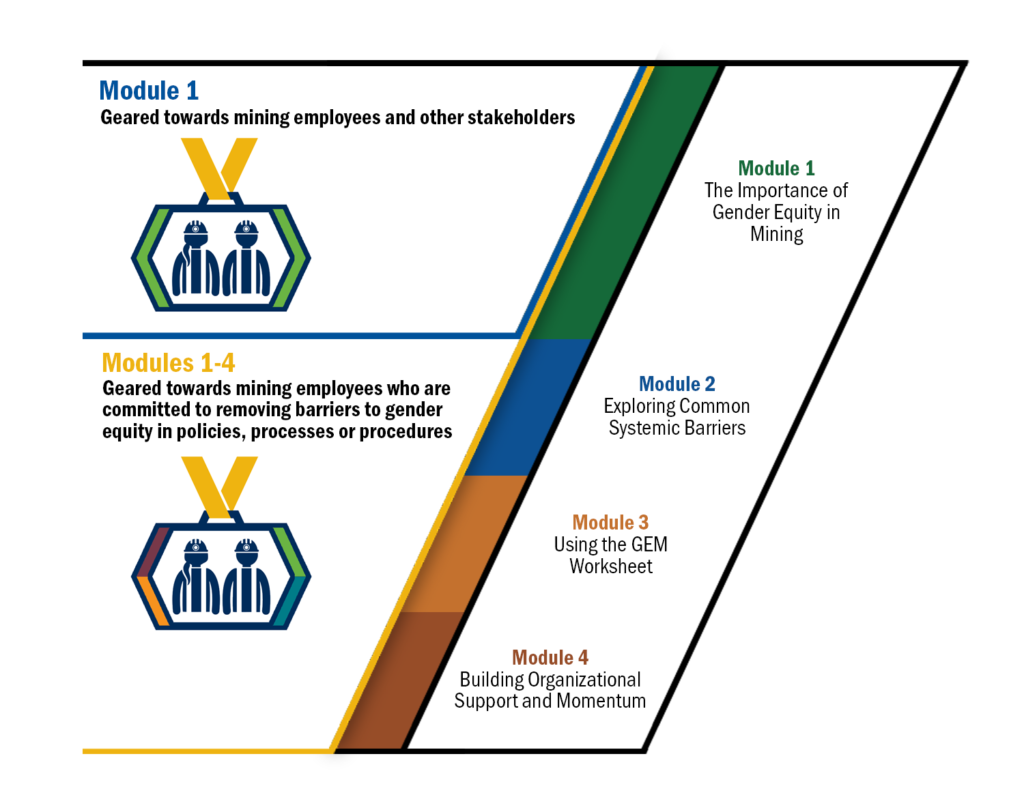 Intercultural Awareness Training
Intercultural Awareness Training promotes intercultural competencies that are critical to our changing industry and strategies that help attract, integrate and retain a more diverse workforce. Available in two distinct formats, as described in the following image, this eLearning deepens mining stakeholders' understanding of the value of inclusive and diverse workplaces, helps drive change and encourages professional integration of more immigrants within Canada's mining sector.
Modules 1-5: $40 per user