Virtual Career Fair: Mining Needs You 2022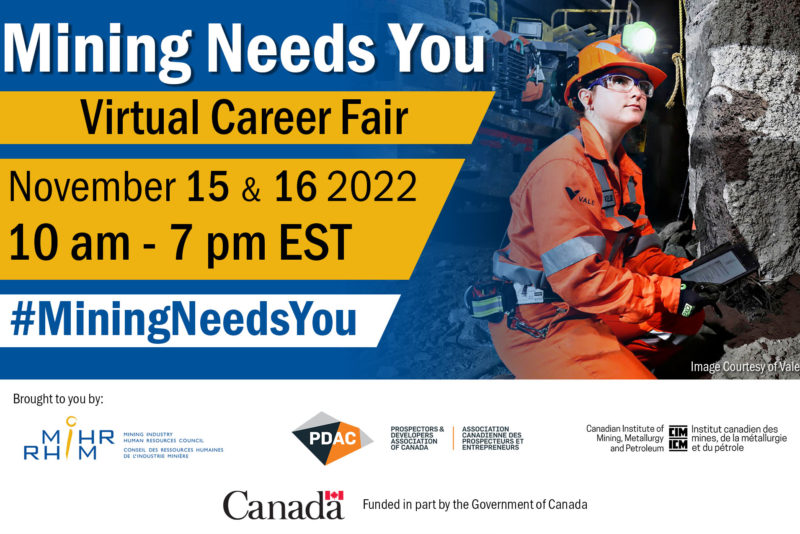 The Mining Industry Human Resources Council (MiHR), the Prospectors & Developers Association of Canada (PDAC) and the Canadian Institute of Mining, Metallurgy and Petroleum (CIM) are proud to present the Mining Needs You Virtual Career Fair!
From exploration to extraction, milling and fabrication, minerals and metals are essential to our way of life today and to the world we want to create tomorrow. Help Canada be the world leader in safe, sustainable exploration and mining by joining us November 15 and 16, 2022 for this national career fair that will see employers, recruiters, academia and other sector representatives network and offer students and job seekers the ability to apply for exciting work placement and job opportunities.
Event Details